Skip over navigation
Start Content
Town of Durham, Maine
Welcome to the Online Payment Center for the Town of Durham!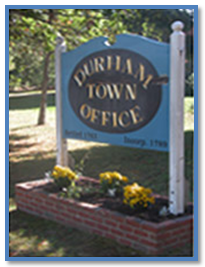 Available payment methods:

Credit/Debit Cards - We currently accept VISA, MasterCard, American Express, and Discover credit cards. There will be a 2.75% processing fee for each credit card transaction with a minimum charge of $1.95. Tax payments qualify for a discounted flat rate of $3.95 when using a VISA consumer debit card. All other debit card transactions will be processed as credit.